NOTE: MFA is currently in an Early Adopter Program. Please open a ticket with Customer Support to join this program.
Overview
Updated 07/25/2022
Click here for a general FAQ about MFA at Avionté
Why is MFA important for a staffing organization? (Audience: All)
Passwords alone aren't secure enough. From simple relaying and spraying attacks to the more sophisticated threats of spear-phishing and pharming, hackers have developed countless tried and tested methods of stealing credentials and gaining unauthorized access to private accounts.
In March 2022, Microsoft engineers said that 99.9% of the account compromise incidents they deal with could have been blocked by a multi-factor authentication (MFA) solution. MFA prevents identity theft.
Our MFA solution offers an additional layer of security beyond passwords. It can provide you peace of mind that unauthorized access to your CLASSIC environment will be minimized.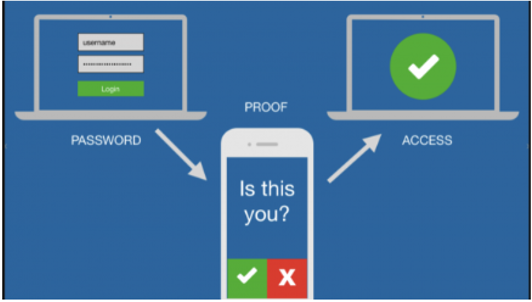 Enabling MFA for AUM Users (Audience: Client Admins, Super Users)
Before MFA can be enabled for users in CLASSIC, setup needs to be performed by AUM Client Admins (Super Users) in the Avionté User Manager (AUM). The AUM client admins will need to log into AUM and do the following:
Ensure all users in AUM for your Company have a first name, last name, and email address. Verify that they are correct. These are prerequisites for MFA.
When MFA is enabled for a CLASSIC client, any users with invalid or missing emails will not be able to use CLASSIC until that is fixed.
MFA Users will log in with their email from now on.

Once you initiate a request to activate MFA for your organization, it is your responsibility to notify your users that it is happening, and what the steps are that your users will need to prepare for it. We recommend that you give your users a deadline to prepare for. We are preparing an "Introduction to MFA" marketing packet to assist you and your users with the transition. Please reach out to your Account Manager if you have not received it.


Once MFA has been activated for an organization, it applies to all users; no users can be excepted.
Individual users will need to do their own preparation:
Your company needs to send them an email about the MFA change, and it will need to include instructions on how to log in to Avionté Identity and establish their MFA Factor, including their email address username and temporary password.
This will be necessary before logging into CLASSIC for the first time after MFA activation.
Directions for enabling MFA for Customers and Users via AUM:
This will result in users that can log in to AviontéCLASSIC using the Avionté Identity system.
Prerequisite: You will need a current inventory of users in your system, with first names, last names, and emails. This will take time as it must be done for all users in your system.
Start at the main Avionte Internal User Management screen.
Select the Customer where your users exist (if you have more than one).
Check the MFA Enabled checkbox. This will apply the setting to the entire Customer. When enabled, all the Back Office users of CLASSIC (not the talent or the other web logins) will be required to use MFA.
Next, review the Users in the Customer by clicking Edit User for each one. The Edit User screen displays.



Ensure the following for every user:
The First Name is present and accurate. If not present or inaccurate, add or make changes.
Last Name is present and accurate. If not present or inaccurate, add or make changes.
Click Save Name Change if changes are made.


Ensure the following for every user:
Email is present and accurate. If not present or inaccurate, use the New Email field to add or change the user's email.
Click Save Email Change if changes are made.


Repeat these steps for every active Company in your system.
Click here for the general article on AUM
Logging In to CLASSIC with MFA for the first time (Audience: Users)
Prerequisites:
You will need the email and password assigned to you by the Super User in AUM.

You will need to invent a new password for yourself.
Log into your Avionté Application Portal with your new email-based username and password. The portal has the URL format "[company_abbreviation].aviontego.com".

For your username, type the username portion of your email address. For example, if your email is john.smith@avionte.com, type "john.smith".

For your password, use the password assigned by the Super User in AUM.




Click Sign in. The fields are cleared and the message "Your password is expired. Click

here

to change it." is displayed.

Click the "here" link. A screen to change your password is displayed. Your user name is shown.

For the Current password field, type the AUM password again.
For the New password field, type a new password you have invented.
For the Confirm new password field, type the same new password again.

Click the Submit button. The system processes your request, and the message "Your password has been successfully changed." is displayed, along with an OK button.
Click the OK button. The login screen appears.
Stop. It takes some time for the information from Microsoft Active Directory to travel to Avionté Identity and be synchronized there. If you attempt to log in too soon, you will see the message "Multi Factor Authentication Failed."


This tells you that the synchronization for your user is not complete. If this occurs, cancel and continue to wait. The process can take 1-2 hours, depending on when a new user is made and when the next synchronization is scheduled to take place. Best practice: plan extra time the day before you will need to log in to AviontéCLASSIC via MFA so that your account is ready.
Resuming Login Process after waiting (Registration)
Return to the login screen.


Enter your User Name as before.
Enter your new Password.

Click the

Sign in button. The "RemoteApp and Desktops" screen displays.



Click on the Avionté icon. The "RemoteApp" screen appears with a security warning.
Click Connect. The "Configuring Remote Session" message appears. The Microsoft Remote Desktop screen opens with the message "Starting your app" at the top.
Click on Show Details.





After loading, the

system displays the Avionté Identity widget with the message "Verify with Email Authentication" / "Send a verification code to [email address]". This is because MFA is active, and the system is ready to send you an authentication code to use with it.




Click the button Send me the code. The screen updates with "A verification code was sent to [email address]. Check your email and enter the code below." A field labeled "Verification Code" appears below that.


Check your email for the verification code. The email will look something like this:


Enter the verification code into the field, and click Verify.


The screen will change to display "Set up multifactor authentication" / "Enter a single-use code sent to your mobile phone" / Button: "Configure factor".



Click Configure factor. The screen updates to display "Receive a code via SMS to authenticate", with a "Phone number" field and a "Send code" button.

Note: SMS (Short Message Service) is a text messaging service component of most telephone, Internet, and mobile device systems. It uses standardized communication protocols that let mobile devices exchange short text messages.

Enter a mobile number into the field that can receive SMS codes.

Click Send code. The screen will change to say "Sent" and a field "Enter Code" will appear beneath that.

Check your mobile phone for the SMS message, containing the code.

Enter it into the field and click Verify. Note: The Avionté Identity system has a timeout window of four minutes. If a code is not received within the time window, a new code must be requested. Note 2: it may be necessary to have the NUM LOCK key depressed while entering the numeric codes.
The system processes the request, displaying "Please wait for the User Profile Service" / "Applying User Settings" / "Applying Registry Policy" / "Applying Folder Redirection Policy" / "Applying Group Policy Registry policy" / "Please wait for the Local Session Manager" / "Preparing Windows". From this time forward, the Avionté Identity widget will load for this user.
Subsequent Logins
The "SMS Authentication" window appears. There is a field called "Enter Code", a button "Send code," and a button "Verify."




Click Send code. This will request a new SMS message with an authentication code.

The system sends your mobile phone a new SMS message. Check your mobile phone for the message.

Enter the code from it in the field provided and click Verify. The screen will refresh.

The login is complete and the system is available for use.
Timeout
There will be a four-minute timeout between when you receive an authentication code and when it needs to be entered. If you experience a time-out, the login session will expire. Please log out and log in again to re-establish the session.