Introduction & Overview
JobSplice is a programmatic job posting tool. Simply put; JobSplice can be your new revenue management tool for job boards.  Jobsplice owns all job board contracts and decides, with your budget in mind, where to post the jobs and when, to attract the right talent for your firm. Watch this short step-by-step video as well to help guide you.
Installation
Navigate to: https://jobsplice.com/avionte/
Step 1: Click on the download chrome plugin link at jobsplice.com/avionte
This action downloads a zip file to your PC/MAC

Step 2: Open the zipped folder that was downloaded
Right click and "copy" the folder needed, for Windows, it will be the "avionte-jobsplice-plugin" folder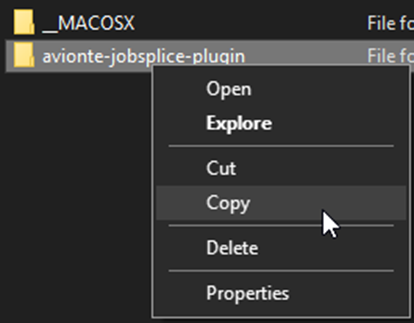 Paste the contents outside of the zipped folder – If it asks if you'd like to replace any files, say yes.
Step 3: Open Chrome & click on the three dots in the top corner and choose settings, followed by extensions.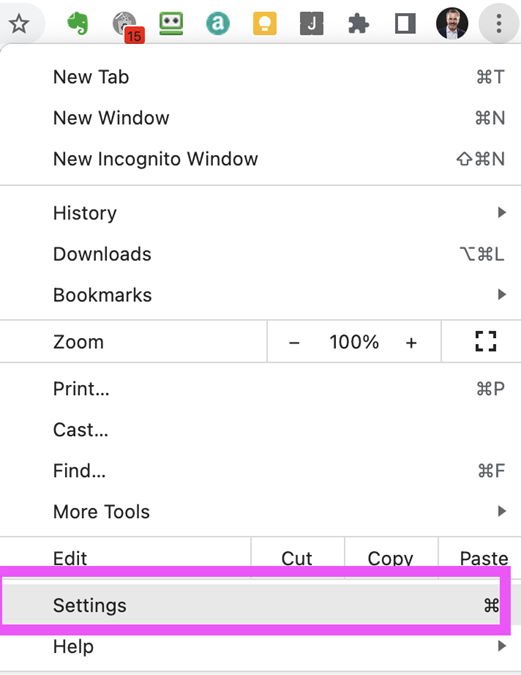 Step 4: Then click on Extensions

Step 5: Activate developer mode by toggling the switch on the top right.

Step 6: Then click on the "load unpacked" button and navigate to the zip file unpacked earlier.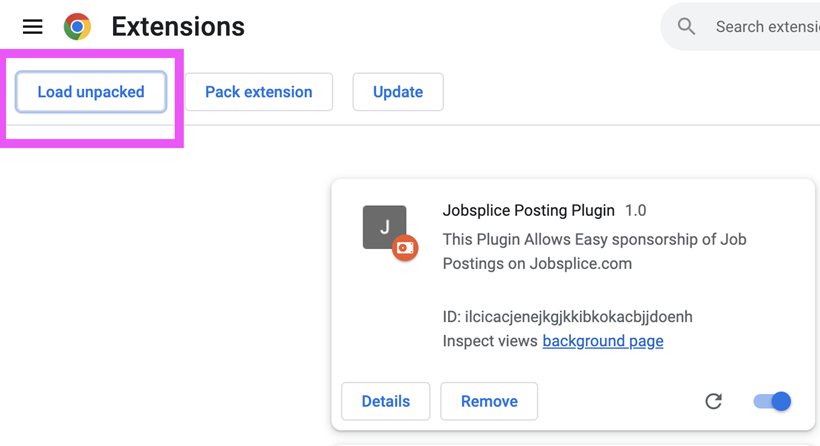 Select the JobSplice plugin folder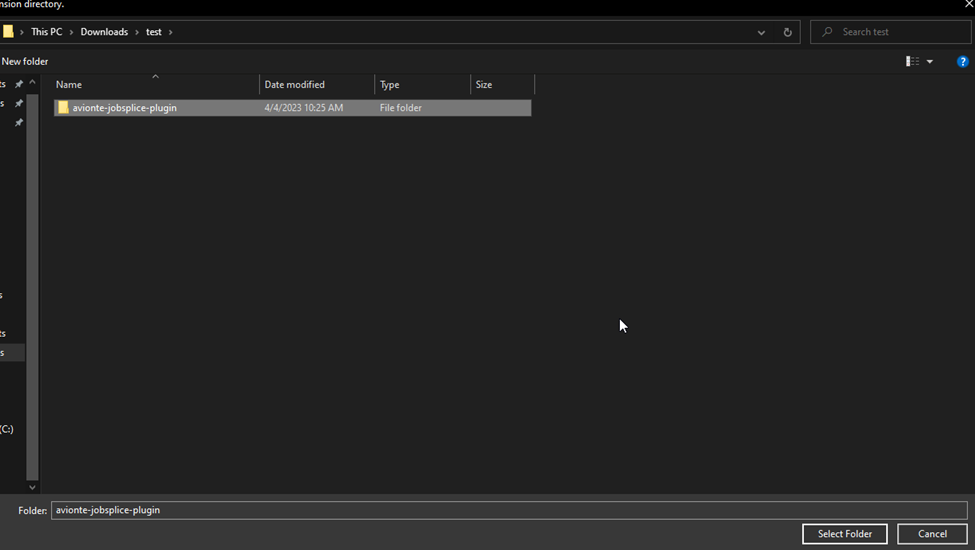 You will now see the Avionté programmatic button installed in your browser. You may pin the plugin to your browser by clicking on the Extensions icon