We have changed the current FTP configuration to remove unsecured FTP and force secure FTP.
Key Takeaways
Downloading the FileZilla software to use the FTP service
Setup and connect to FTP
Uploading and downloading files
Accessing your FTP

S

Site
In order to more securely transfer and support your document file transfer, Avionté uses an FTPS. You may connect using File Explore or any software package that supports FTPS. If you do not currently have an FTP, we suggest Filezilla.
You will need to connect to your specific customer folder by using the following settings.
Note:
If you don't have your credentials, please reach out to your Account Manager.
Host: ftp2.aviontego.com
Username: 3 character Customer/Company code
Password: Your password
Port: No port
Connect to FTP using FileZilla
Download the free FTPS solution.
Open Filezilla.
Enter information into the following fields:

Host: ftp2.aviontego.com
Username: 3 character Customer/Company code
Password: Your password
Port: No port




Click on the Quickconnect button.




If you see the following message, click on the OK button





Note:

The first time you visit the FTP site, there will be a message about an Unknown Certificate.

Click on the OK button


File navigation and uploading/downloading
The files that appear on the left will be your computer. Much like the file explorer on your computer, you can navigate around this left panel to wherever you have your data housed. Once you see your data file(s) on the left, you can simply drag and drop the data to the right panel which will be connected to the Avionté FTPS site. When the files have successfully made it to your Avionté FTP, you will see a 'successful transfer' message appear on the bottom panel.
Files on your computer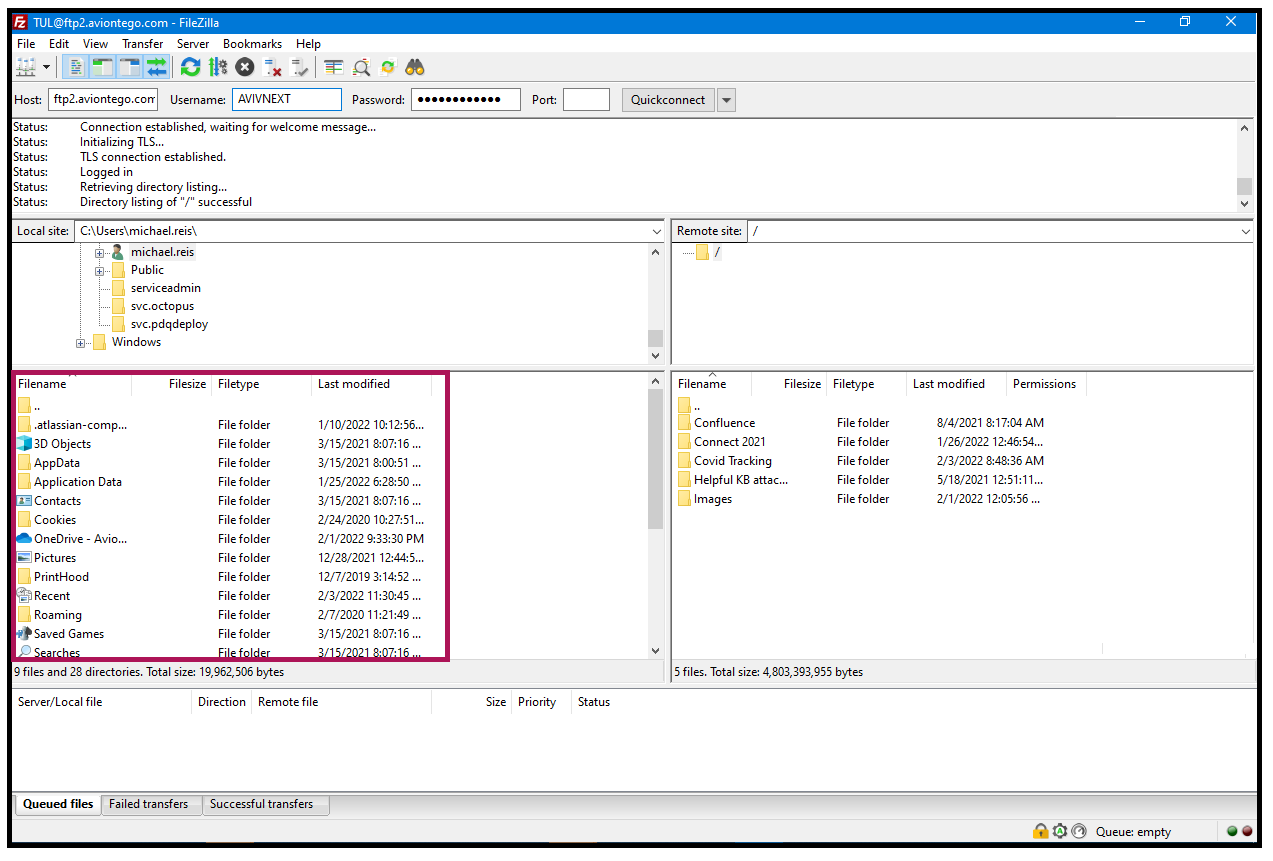 Files on the Server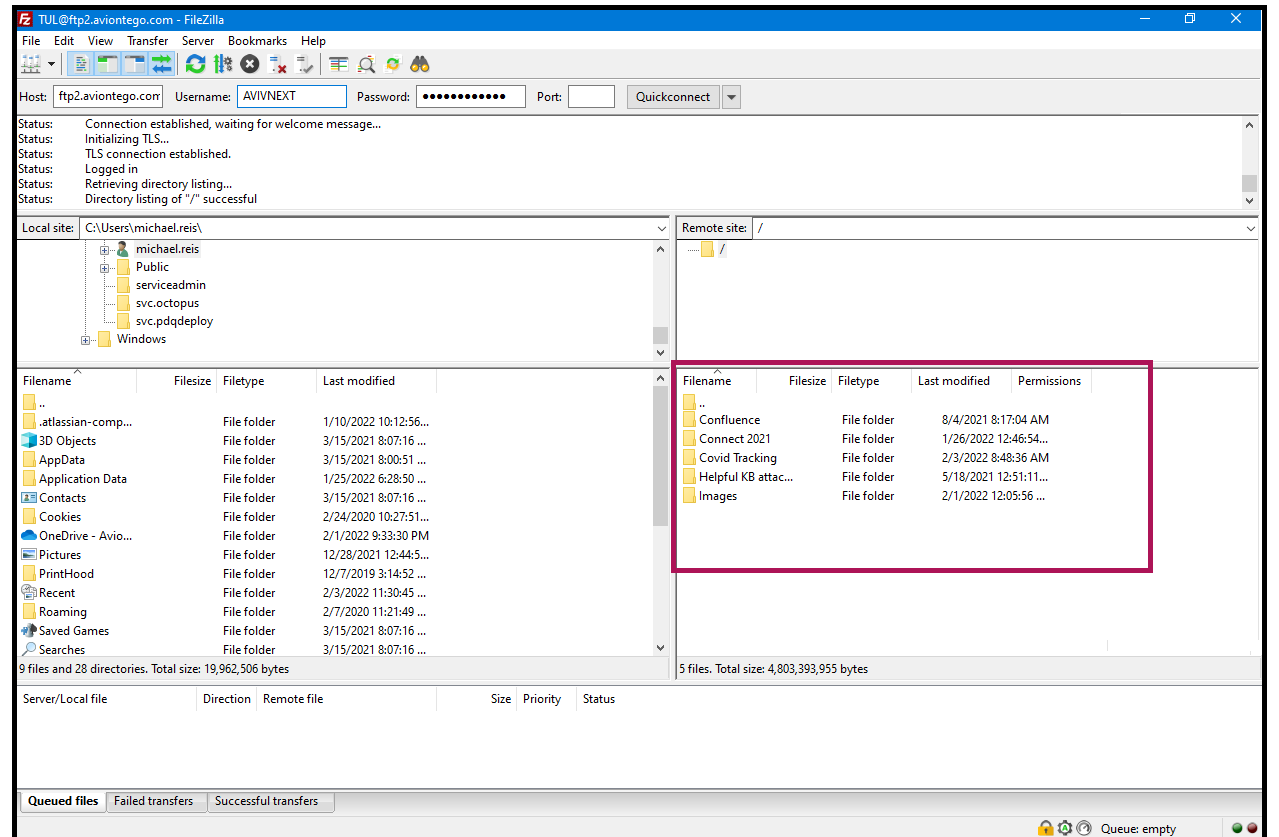 3rd party link Disclaimer: These links are being provided as a convenience and for informational purposes only; they do not constitute an endorsement or an approval by [The author] of any of the products, services or opinions of the corporation or organization or individual. [The author] bears no responsibility for the accuracy, legality or content of the external site or for that of subsequent links. Contact the external site for answers to questions regarding its content.